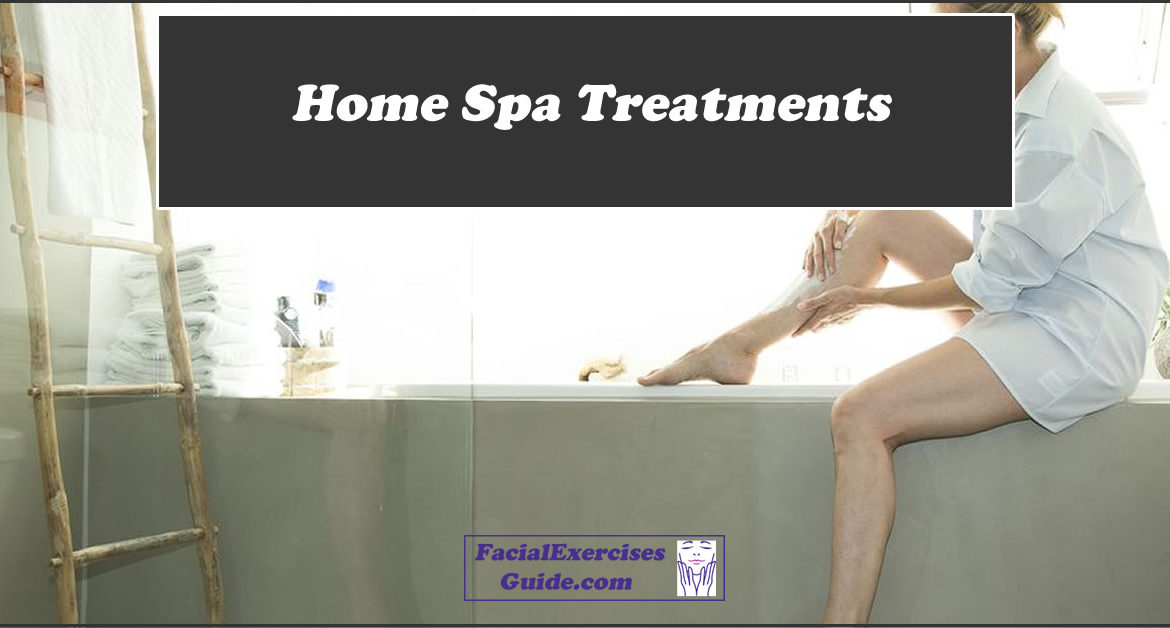 An Exotic Spa Experience In Your Own Home
Feeling stressed? Rushed off your feet? Fancy a weekend spa break to relax and recuperate but can't afford the sky-high prices? Well this can be achieved, as it is simple and easy to create a spa experience for yourself in your very own home. And no! You won't have to spend a fortune on expensive spa beauty products because it's easy enough to make gorgeous spa products at home using all natural ingredients.
The following are some simple tips to help you create your own spa experience at home.
Very soon you could be melting away the strains and stresses of everyday life and find yourself feeling fresher and more relaxed than ever before!
1. Set The Scene
You need to make sure that you won't be interrupted during your 'spa at home' weekend so make sure you tell people that you won't be answering the door or be open for visitors. This is your chance for a little bit of 'me' time!
And switch your phones off. If you have to keep getting out of the bathtub to answer the phone you'll wind up feeling more stressed out than you did before.
So firmly tell people you are planning a bit of peaceful, relaxation and that you really do want to be left alone.
2. Get The Lighting Right
Draw the curtains and dim the lights so you can relax in total tranquility.
Many people like to use candles to create a relaxing mood. Scented candles particularly will help to keep your home spa rooms looking and smelling the way they do in the high-end spas.
3. Choose Some Music
Pick out some soothing music to help you relax during your home spa treatments. It's basically up to you to choose the kind of music that you know you will like.
Some people like New Age tunes others prefer classical music. Just choose music that you know is relaxing and that you will enjoy.
Try to avoid fast and loud music as this will take away from your relaxation, especially if you feel like you want to get up and dance! Also be careful of songs with sad lyrics.
You want to come out of this experience relaxed and refreshed – not feeling depressed.
4. Home Spa Treatments
Later in this article we will show you how to make some beautiful at home spa treatments.
To make the most of your spa experience you will need a few basic pieces of equipment, these include:
Loofah
Natural face cloth
Long handled body brush
Gloves (rubber, latex, surgical)
Coarse sea salt or brown sugar
A selection of aromatherapy essential oils
Some other kitchen ingredients depending on the spa products you make
Plenty of chilled, pure water to drink
Lemons or limes for your home spa products or to add to your water
5. Choose A Good Book Or Books
This is a chance for you to switch off the television and the laptop and relax properly. After your home spa treatments you may simply want to sleep but a great idea is to catch up on some reading.
Choose a book you've been meaning to read for a while and make sure it is something you will really enjoy. If you fancy a challenge – go for it!
But if you prefer something a bit more light-hearted, like a romance, that's perfectly good too.
It's all about taking some time out for YOU!
---
Home Spa Ideas For You To Try Out
Creating beautiful spa-like products at home is simple and easy and many top spas around the world use pure, natural ingredients extracted from fruits, plants and flowers.
There is absolutely no need to spend a fortune on expensive products that may be packed with additives and skin irritants anyway.
The following are some home spa recipes for various parts of the body.
Home Spa Recipe For Your Face
Oriental Honey And Cucumber Facemask
All you need to make this cleansing and purifying facemask is:
1 cup of clear honey
The freshly squeezed juice of half a lime
1 small cucumber sliced very thinly
These 3 powerful natural ingredients when combined will leave your skin feeling soft, soothed and plumped up. This is also a good mask to use if you have spot-prone skin as the ingredients promote healing and skin cell re-growth.
The lime helps to remove dead skin cells and brightens up the complexion. Honey softens the skin and the cucumber, added afterwards, tones and tightens the skin.
To use:
1. Prepare the mask by mixing the honey and lime juice together
2. Wash your face with warm water and your face cloth
3. Massage the honey and lime concoction into your face for 10 – 15 minutes – after initially feeling sticky the mask will become slippery and easier to massage into your skin
4. Next wipe away any excess honey mixture with a warm, wet face cloth and pat your skin dry
5. Place the fine slices of cucumber all over your face, covering the eyes and mouth with cucumber is optional
6. Relax for a further 15 minutes
7. Remove the cucumber and rinse your face with warm water
8. Apply a moisturizer of your choice
---
Home Spa Recipes For Your Body
Basic Exfoliating Body Scrub
This is a very simple but effective body scrub that will help to slough away dead skin cells on the body and leave your skin feeling silky smooth all over. You may want to apply this treatment standing up in the shower – without the water running – to save your bathroom floor!
Choose your favorite essential oil to add to this home spa treatment. Lavender oil is soothing and relaxing, chamomile will soothe your skin and calm your nerves, geranium is feminine and relaxing, sandalwood more masculine but also sensual and ylang ylang smells beautiful and will provide a wonderful sensory spa at home experience.
Here's what you need:
1 tbsp of olive oil
1 cup of brown sugar or coarse sea salt
1 cup of raw oatmeal
5 drops of your favorite essential oil to scent
To use:
1. Mix all the ingredients together in a bowl

2. Apply the mixture to dry or slightly damp skin

3. Massage your entire body with the scrub in slow, circular motions – take your time and enjoy the experience

4. Shower off the remaining mixture with warm water

5. Your skin should feel soft, clean and smooth
Javanese Body Polish
This exquisite body polish treatment is said to originate from the palaces of Java and yet many of the ingredients in this body treatment can be found in your kitchen.
This home spa recipe includes turmeric which can temporarily turn the skin yellow – so make sure you have a 24 hour period of time at least before going out after using it and don't apply this recipe to your face.
To make this beautiful spa product at home all you need is:
A small bowl of your favorite natural body oil
2 tbsp finely ground rice powder
2 tsp turmeric
2 drops sandalwood essential oil or 1 tsp dry sandalwood
1 drop jasmine essential oil (optional or substitute with ylang ylang oil)
2 cups of natural yoghurt
Small amount of water
To use:
1. Begin by preparing your body by massaging all over with your favorite body oil
2. Pound the rice powder, turmeric and sandalwood if using in a pestle and mortar
3. Turn the powder into a paste by adding a small amount of water very slowly – don't let the mixture become too runny
4. If using essential oils to scent the mixture add now
5. Apply the paste to your body
6. Let the paste dry and then massage it into the skin to further exfoliate the skin
7. Wash the remaining paste off in a warm shower
8. Next apply the natural yoghurt to your clean skin this will help to restore the natural PH levels of your skin
9. Rinse off the yoghurt in the shower
10. Dim the lights or light some candles and put on some relaxing music
11. Relax in warm bath, sprinkled with flower petals if you can get hold of them or add a few drops of your favorite essential oils
---
Home Spa Recipe For Your Hands
Moisturizing Hand And Nail Treatment
For beautifully soft skin on your hands you can try the following at home spa treatment. You will need a pair of surgical or rubber gloves for this – the kind you use to wash up with are fine!
To make, combine until smooth in a blender:
1 cup natural oil (such as olive, sweet almond, grapeseed or jojoba oil)
1 small banana
5 drops of lavender oil
2 drops of any other essential oil
To use:
1. Slather the mixture generously all over your hands and nails
2. Put on the gloves
3. If possible place your gloved hands under a heated pad to maximize the treatment
4. Relax for half an hour – this may be the time to watch a bit of television if you must or just listen to some music, as reading will not be easy! Or you could simply lie down, close your eyes and relax, sleep or meditate.
---
Home Spa Recipe For Your Feet
To get rid of hard, dry skin on your feet, try this simple but effective invigorating foot scrub. It will leave your feet feeling soft and smelling good too!
2 tbsp brown sugar or coarse sea salt
1 tbsp honey
1 tbsp lemon juice
1 tsp almond, olive, grapeseed or jojoba oil
To use:
1. Combine all the ingredients in a bowl until the consistency is even
2. Soak your feet in warm water for 5 – 10 minutes to soften the skin
3. Slather the mixture all over your feet concentrating on any rough, dry areas like the heels
4. Rinse your feet in the shower and pat dry
---
Home Spa Recipes For Your Hair
For dandruff – Crush mint leaves and add to your regular conditioner or add a few drops of peppermint essential oil to the conditioner instead. Apply to the hair and leave for 15 minutes.
For dry hair – Massage the inside pulp of an avocado into dry, clean hair and leave for 15 minutes before rinsing out.
For fine hair – Whisk 2 eggs together and massage them into clean, dry hair. Leave for 15 minutes to promote hair growth and strength.
For dull, lifeless hair – Grate 2 large carrots and massage into damp hair. Leave for 15 minutes covering with a towel or bath hat if possible before rinsing.